Algoa's painting and blasting expertise are unparalleled; and with a qualified team, capable of delivering exceptional quality and efficiency both onshore, and offshore, we are certain to be able to meet your requirements - and our NACE qualified painting inspectors ensure that the most stringent international criteria are applied to all of our works.
We are able to offer the following services:
Offshore and onshore survey and corrosion assessment;

Project estimations, and plans;

Project safety plans, PSRMP (Project Safety Review and Risk Mitigation Plans), quality control reports, and NACE completion reports;

Surface preparation and grit blasting;

Liquid ceramic insulation application;

Sponge blasting;

Tank and vessel internal surface preparation, coating and lining;

Dock piles and wave wall surface preparation and painting;

Internal painting and blasting of pipes, from 3-inch up to 36-inch internal diameter;

Thermal zinc spray applications;

Paint and protective coating applications;

Offshore blasting and painting;

FPSO maintenance painting;

Offshore inspection, and Corrosion Assessment surveys;

In-house applicator training.
---
Surface Preparation and Indoor Grit-blasting Facility:
Our modular Airblast blast booth boasts a 100% blast material recovery system, which means that waste generated from the surface preparation process has been drastically reduced, along with the subsequent impacts on the environment. The use of recyclable blasting materials also means that a saving of almost 50% in the cost of the blast materials can be passed along to our clients in our pricing for this service.
Equipped with a powerful dust collection and extraction system, it offers our operators a level of visibility that greatly improves the safety of the work execution. Our blast booth is capable of accommodating structures of up to 7.5 meters wide, and up to 15 meters long (up to a maximum weight of 20 tons).
For structures that are larger than the maximum dimensions above, we also have an open-air blasting area.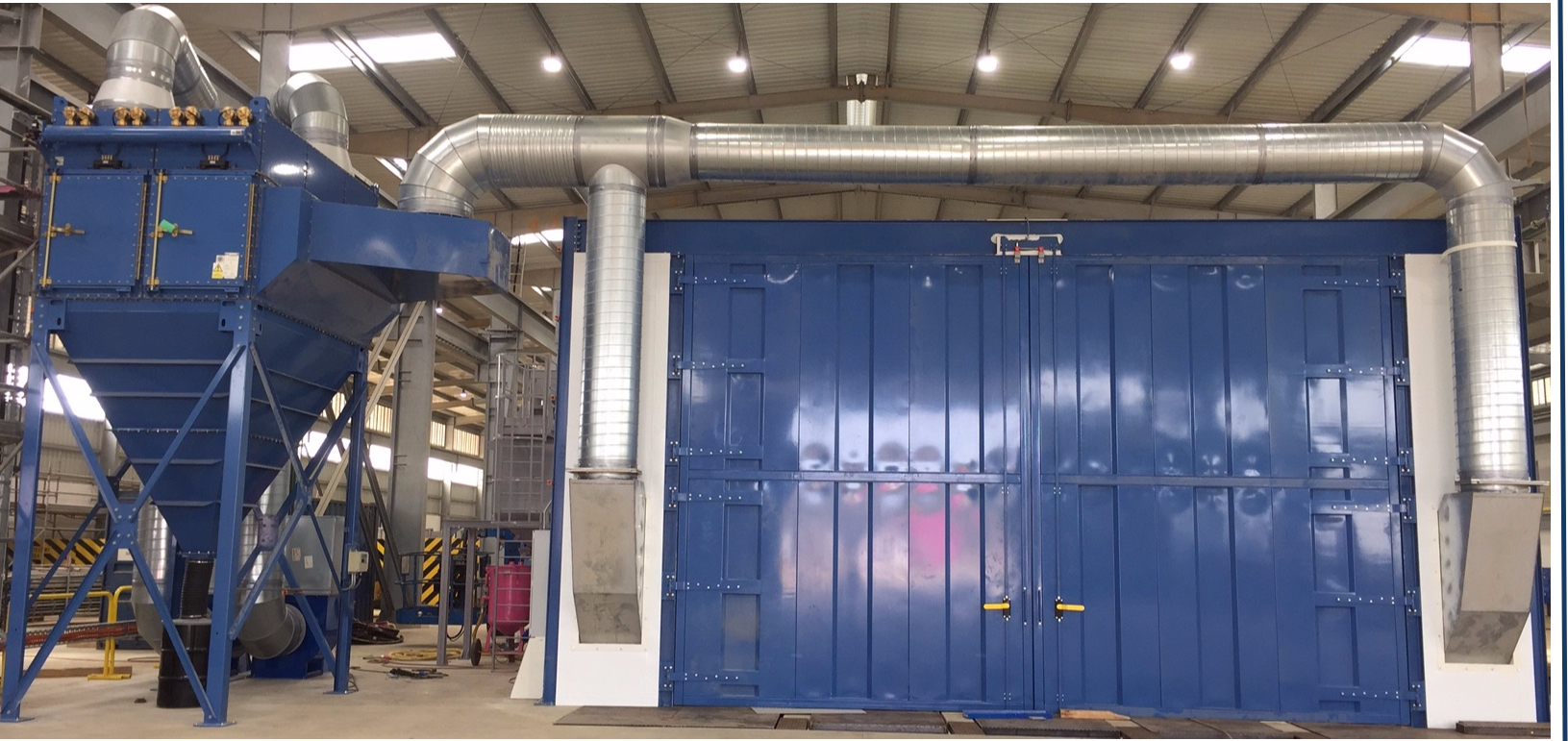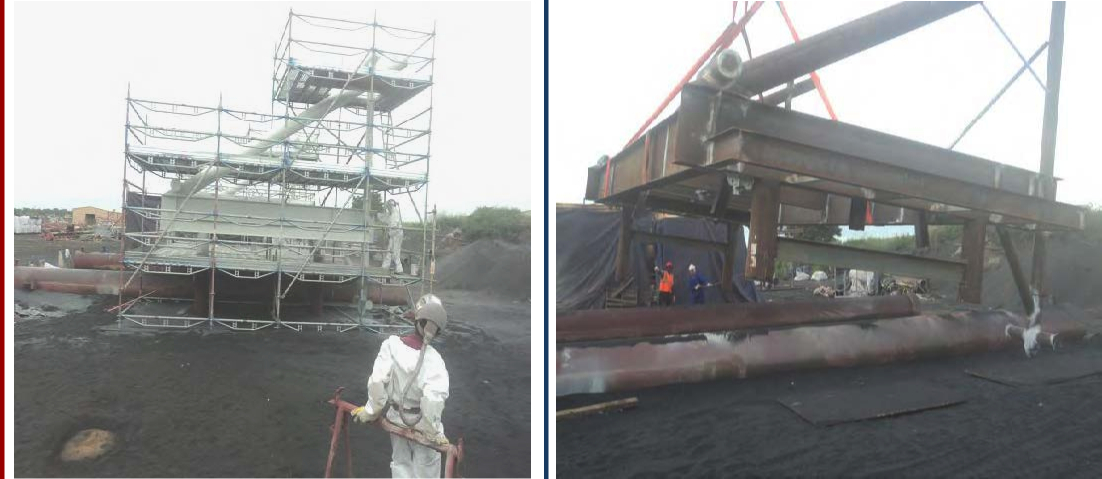 ---
Paint Booth:
Our paint booth is equipped with a powerful fume extraction system, an LED illumination system for improved visibility, and a monorail hanger installation for workpieces.
Like the blast booth, it is also capable of accommodating structures of up to 7.5 meters wide, and up to 15 meters long.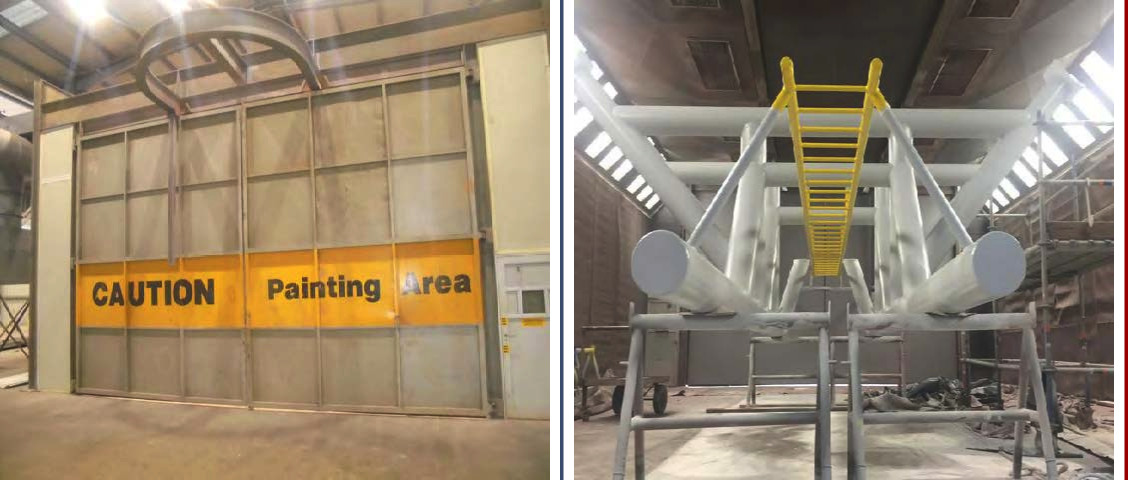 ---